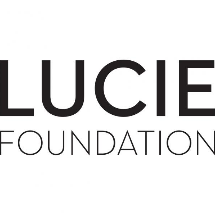 2017 Photo Taken: $1000 Emerging Scholarship
Deadline: July 14 2017
Award: $1000
Fees:
Amateur Fee $10.00Student Fee $10.00
Category: Photography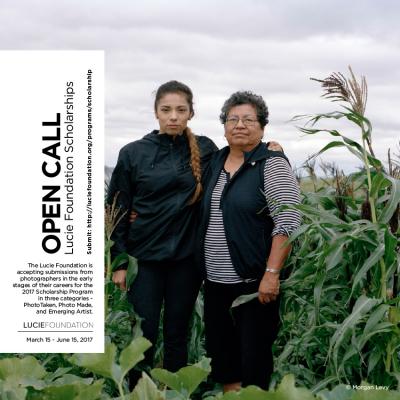 Description
Photographers make images. Visionaries teach you how to see. The Lucie Foundation is proud to support emerging talent with vision and dynamic ideas that challenge and progress the art form of still photography into work that compels. Our support of photography is broad, from Fine Art to Documentary and Photojournalism, to digital and film-based works. Our concern is to support emerging photographers producing work that is at once gripping, and original.

The Lucie Foundation is proud to offer three cash grants to support the work of emerging photographers – one $2,500 scholarship with an open theme and two $1000 scholarships for photographers working in the fields of Fine Art or Documentary/Photojournalism.

EXTENDED Submission Deadline: June 30, 2017 by 12am PST
Shortlist Announcement: July 14, 2017
Recipients Announced: August 4, 2017

Instructions
This scholarship will be given to an individual to create or continue a project focused on telling an existing story through a documentary or photojournalism approach.

Who Can Apply:
The Lucie Foundation Emerging Scholarships are open to emerging photographers 18 years and older worldwide.

What is Required to Apply:
Please read the following information carefully to make sure your application material is complete. Incomplete applications will not be considered:

1. Project Proposal. This proposal should include the following:
Project Start and End Dates250 Word Description of your projectYour Plan for completing the project (i.e. how you intend to approach the project and how you intend to use the scholarship money)Five Goals that you plan to accomplish while working on the project (e.g. producing 20 new images, making 5 prints, etc.).
2. A one-page biography and/or CV

3. Twenty digital images.


Copyright and Usage Rights The photographer must be the sole author and owner of the copyright of photos entered into the competition. Copyright and all other rights remain that of the photographer. Any photograph used by Lucie Foundation shall carry the photographer's credit line.
Jury

Teal Thomsen
Lucie Foundation

Cat Jimenez
Executive Director Lucie Foundation

Grant expired